VEGAN MOCHA ALMOND 500ML
Sale price
₹ 440.00
Regular price
Unit price
per
Sale
Sold out
Witty Vegan AKA Mocha Almond. Turns you into a magnetic personality with sparkling wit.
Ingredients
Water, Almond Butter, Erythritol, Maltitol, Fructo Oligo Saccharide (Prebiotic Fibre), Coconut milk, Cocoa Solids, Almond (3%), Edible Vegetable Oil (Coconut oil, Sunflower oil), Polydextrose, Coffee Powder (1.5%), Vegetable Protein, Permitted emulsifier and Stabilizer, Salt, Stevia
Nutritional table
NUTRITIONAL INFORMATION
SERVING SIZE
100 ML
SERVINGS PER PACK
5
PARAMETERS
PER 100 ML
ENERGY
100 Kcal
TOTAL FAT
7.2 g
SATURATED FAT
2.5 g
TRANS FAT
0.1 g
TOTAL CARBOHYDRATE
15.4 g
TOTAL SUGAR
2.9 g
ADDED SUGAR
0 g
FIBRE
2.9 g
POLYOL
8.4 g
PROTEIN
3 g
CHOLESTROL
< 1 mg
SODIUM
0.2 mg
*Approximate Values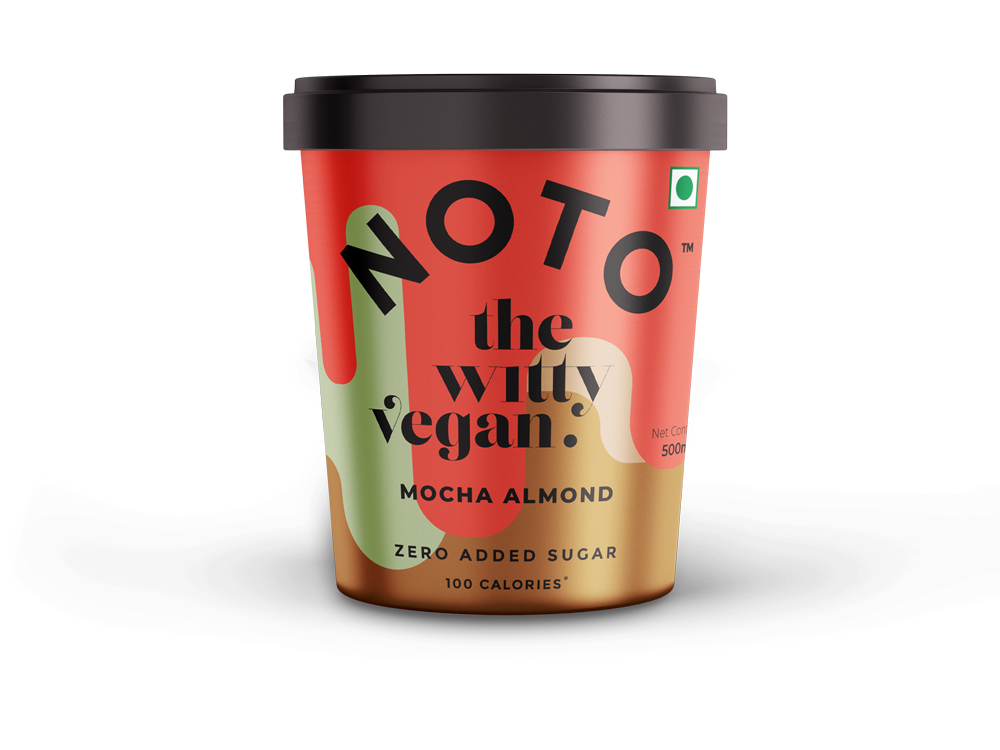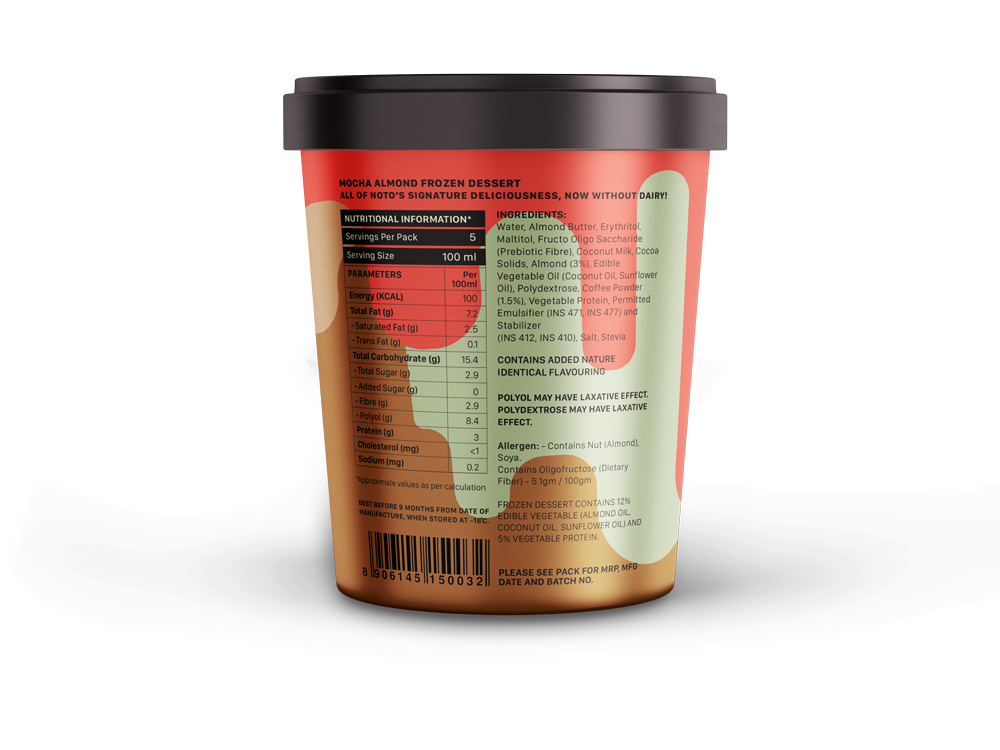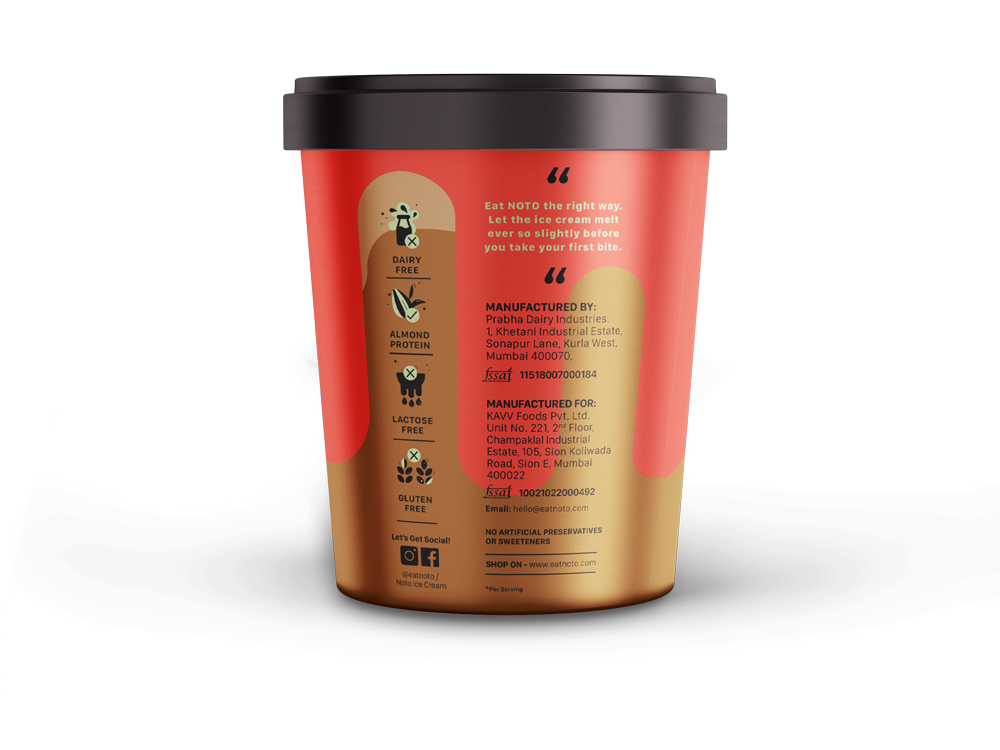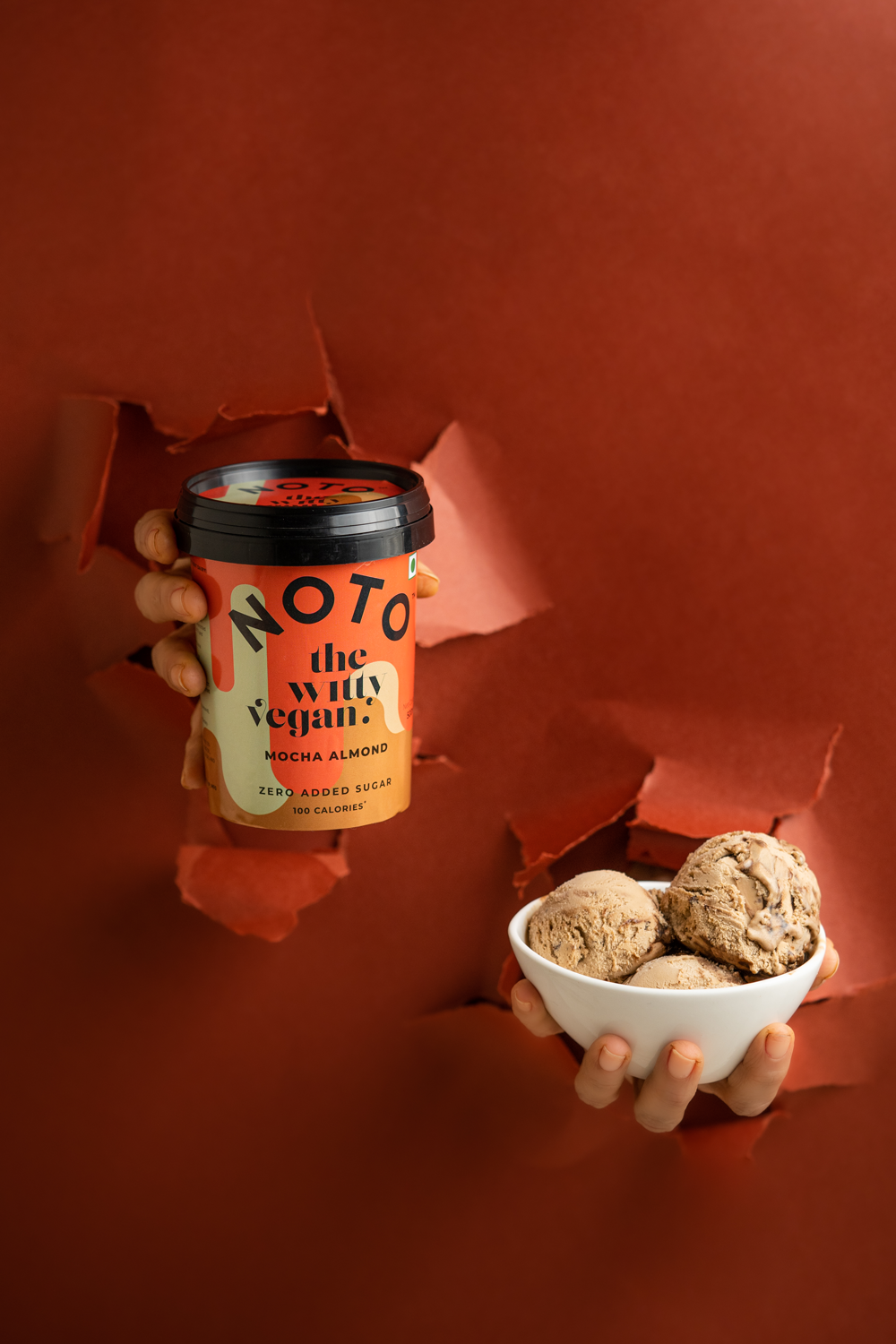 Excellent product 👍
Excellent product for adults, especially for diabetes patients 👍 but kids will prefer sweetness 😊
Amazing Taste
Nice to have good tasting vegan icecream options. Tastes great!!
Outstanding
Just delicious!! Love it!!
Never have i ever had such tasty vegan ice cream before
This vegan ice cream is much better than any regular ice cream may it be any brand. Vegan mocha almond had totally won my heart❤️❤️ also this 30% discount offer made it even more special for me as i could order double. NOTO is my love for this valentine's day😘