SPREADING HAPPINESS THROUGH HEALTHY DESSERTS
Say hello to NOTO: that brings healthy, low-calorie icecreams and mithais with zero added sugar to the millennial Indian with an incurable sweet tooth. It's good-for-you dessert that you can binge on, guilt free... and not just on cheat days.

NOTO was born to revolutionize the way people consume sweets. It's a common myth that if it's easy on the calories, it's not going to satiate those taste buds - we aim to disrupt this misconception ONE DESSERT AT A TIME!
low calorie, High protein
With each 125 ml tub including only 75-95 calories, 3 grams of fat, 75% less sugar and higher protein compared to regular ice creams; this sweet really is every kind of treat!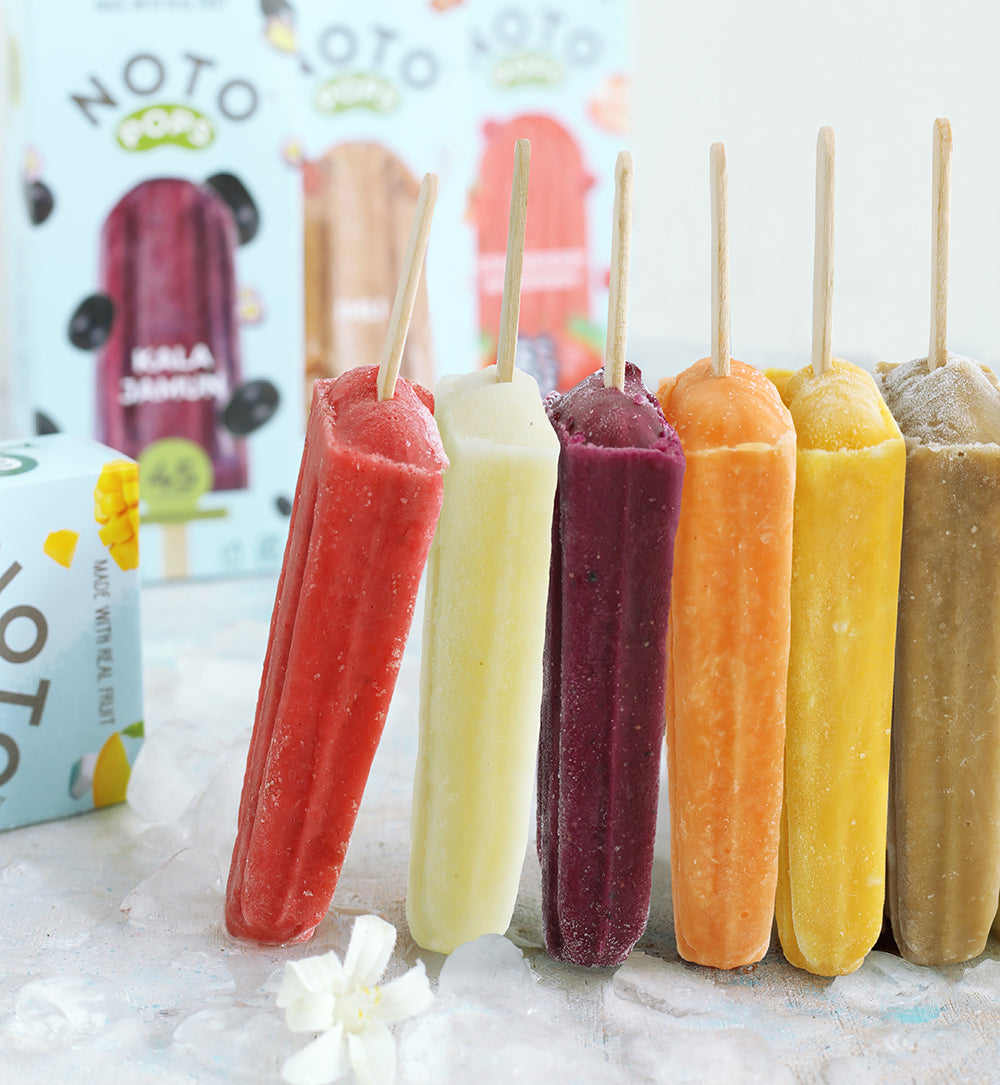 FRUIT POPSICLES
If you are a fan of popsicles, then we has six flavours that are low-calorie and have ZERO added sugar!

The flavours are made with 40% real fruit (unsweetened), apple
concentrate (not the one that comes in a tetra pack), vitamin C and prebiotic fibre.

The selection includes flavours like - Strawberry Raspberry, Kala Jamun, Imli, Orange, Piña Colada, Mango Coconut and Kokum
VEGAN FROZEN DESSERT
This line has all of our signature deliciousness but without DAIRY!

Dairy free, ZERO Added Sugar, and made using Almond Protein, our newest range has five delightful flavours – Dark Chocolate, Mocha Almond, Pistachio, Salted Caramel and the unique Mango & Raspberry.

The perfect guilt free dessert for everyone following (or not) a vegan lifestyle.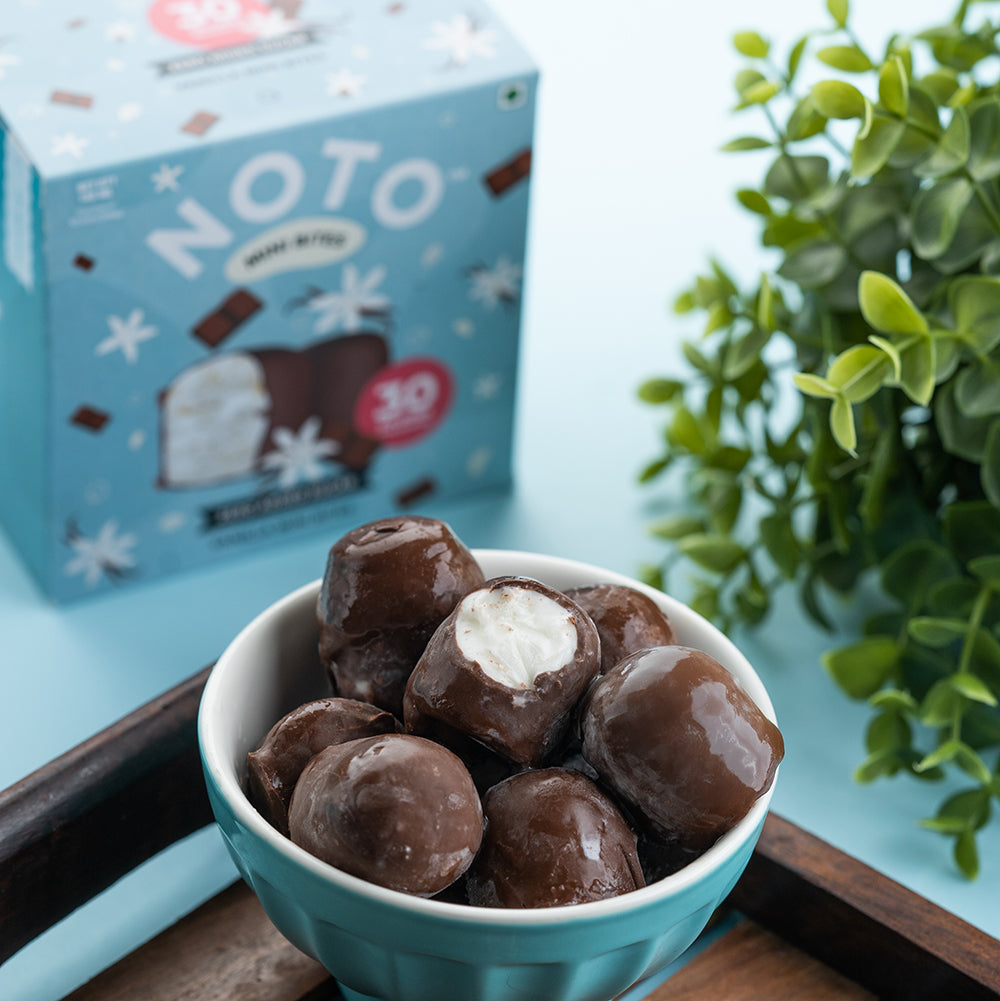 MINI BITES of ice cream
A heavenly combination of creamy ice cream coated with crunchy dark chocolate.
30 calories a bite | Zero Added Sugar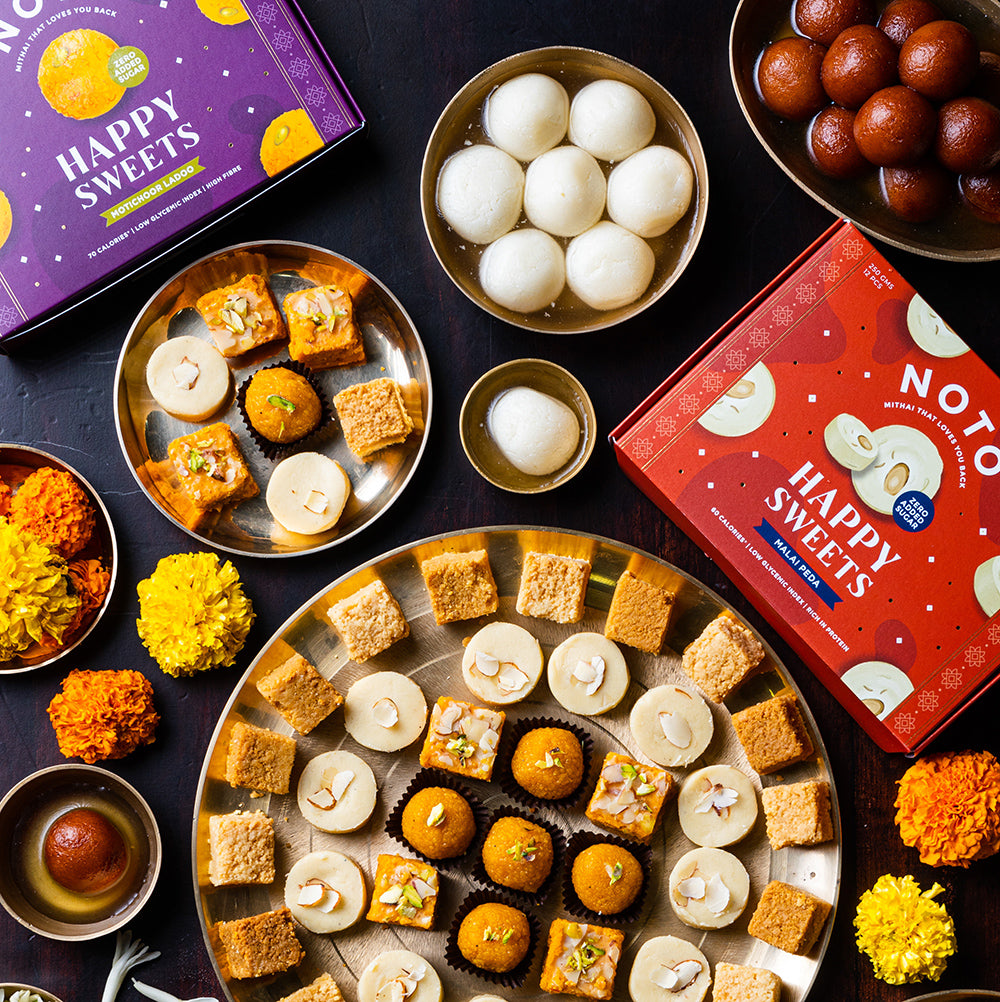 HAPPY SWEETS - INDIAN MITHAI
Welcome to the magical world of NOTOs Indian mithais.

Our mithais are made by halwais using age old traditional techniques and the purest ingredients, while staying true to our commitment of bringing you low-calorie sweet treats with ZERO added sugar.


A Paradise for dessert Lovers; NOTO Brings Forth delicious sweet treats with a healthy twist!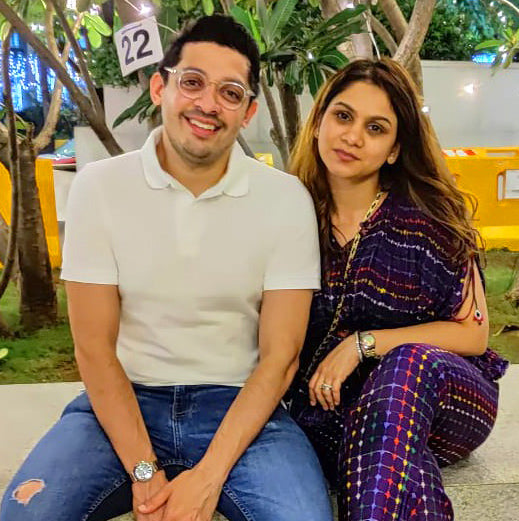 The brainchild of husband-wife duo Ashni and Varun Sheth, the name
NOTO comes from a small town in Sicily, Italy that is known for its world-famous gelato and granita; a name the duo fell in love with.

Varun is armed with a degree in Culinary Arts from New York. Ashni, on the other hand, a communications major from St.Xavier's College, Mumbai and design alumni from Istituto Marangoni, Milan, is the Marketing and Communications head- bringing creative flair to NOTO.