ZERO SUGAR PANCAKE SYRUP 355ML
Sale price
₹ 349.00
Regular price
₹ 349.00
Unit price
per
Sale
Sold out
Nothing tops this topping! With only 20 calories per serving and ZERO Sugar, this syrup is the perfect condiment for your pancakes, waffles and sundaes.
100% Vegetarian
Ingredients
MALTITOL, WATER, SALT, MONK FRUIT JUICE , PERMITTED STABILIZER (466), SODIUM BENZOATE, POTTASIUM SORBATE, ACIDITY REGULATOR (330)
Nutritional table
NUTRITIONAL INFORMATION
Servings Per Pack
23 Serving Per Pack
Serving Size
15 ML
PARAMETERS
PER 100 ML (APPROX)
PER SERVING
TOTAL CALORIE
131 Kcal
20 Kcal
TOTAL FAT
0 g
0 g
SATURATED FAT
0 g
0 g
TRANS FAT
0 g
0 g
CARBOHYDRATE
61 g
9 g
TOTAL SUGAR
0 g
0 g
ADDED SUGAR (G)
0 g
0 g
POLYOL
60 g
1 g
PROTEIN
0 g
0 g
CHOLESTEROL (MG)
0 g
0 g
SODIUM
100 mg
15 mg
*Approximate Values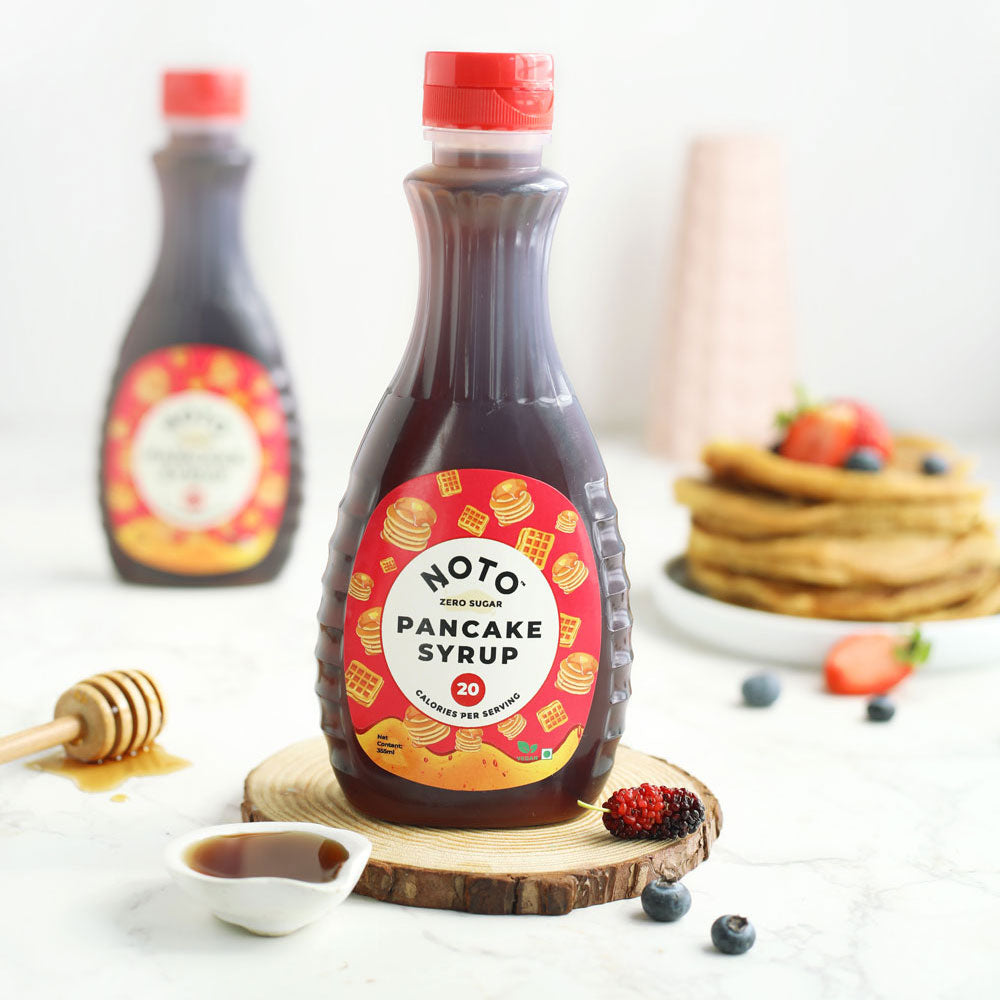 Best discovery!
This syrup is simply out of this world and I can't believe something like this is available here in India. I have waited for this product for a long time and thank Noto for this great offer!
Review
Excellent quality of both the syrups. It has made our dessert and breakfast options yummier and healthy!